A review cycle, once generated, needs approval for each request ensuring provision access to sensitive information, assets, and applications situated across the organization's IT environment. The approver is responsible for approving/rejecting requested reviews and provides an access certificate to approved reviews.
Sectona's Privileged Access Governance allows users to create a review cycle with multi-level approvers. This feature of multi-level approver permits users to set approver levels up to 3.
Approver receives notification alert via email when a user submits the request for review, henceforth keeping them updated with the pending action.
Certification of access
Approver/PAG Administrator who is responsible for ensuring that suitable access is provided to all the users and accounts present in the system evaluates the request by reviewing it and submits the review by approving/rejecting the request. If any review is rejected, the approval request is sent to the operational manager for further process. Meanwhile, the status of the request to the requester is shown as "Pending for Operations."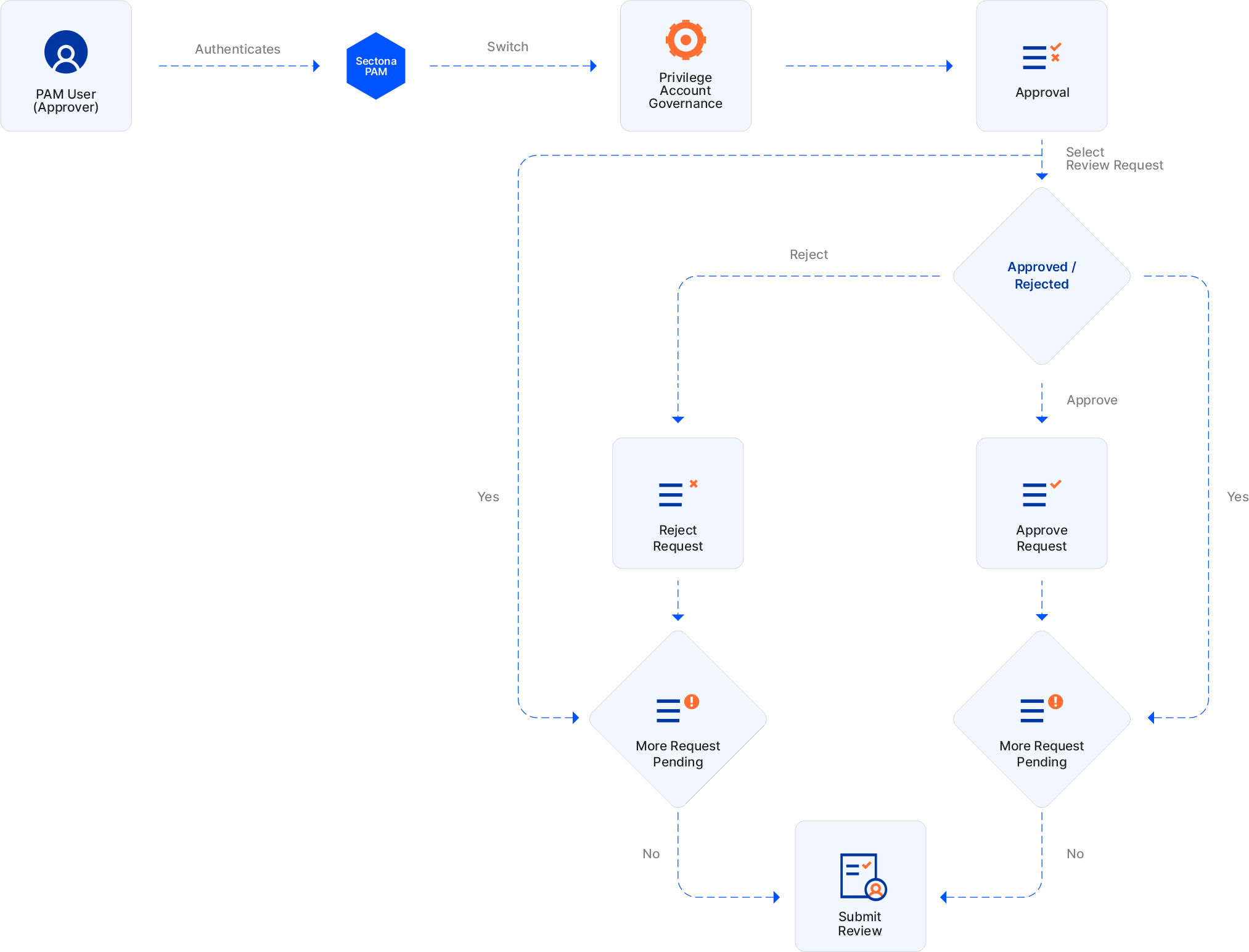 Submitting the final review
Once the request is created, request is sent to the approver. Now for the approver to accept or reject the request accordingly, approver need to login to Sectona PAG and perform below-mentioned steps:
Log in to Sectona → Go to Privileged Account Governance.

Go to Approvals → List of requests received to the user will be shown. Select one request from Pending section.

List of users with their access details will be listed.

Review requests one by one and perform action by approving or rejecting the reviews based on the access given to them.

Once appropriate action is taken against each review, click on Submit Review.