92201 - Could not load file or assembly 'Sectona.Library.Terminal'
Problem Statement
Errors occur while accessing target server from Sectona PAM Portal.
Error: "92201 Could not load file or assembly 'Sectona.Library.Terminal,'. The system cannot find the file specified"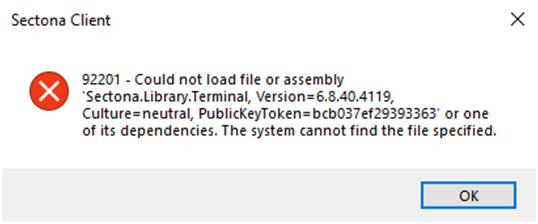 Symptoms
This error occurs when any of the file in Sectona.Client.Vault folder is missing due to which the launcher is unable to load or initiate the session.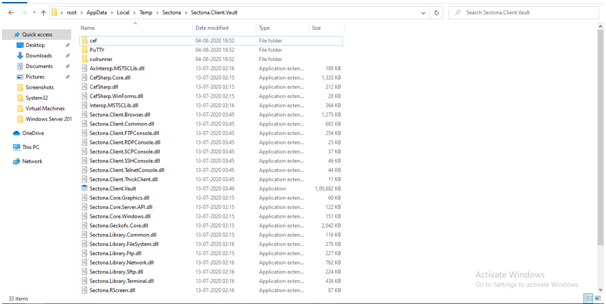 Solution
To resolve this error, login to Sectona PAM Portal, on the right side on the user profile and go to Profile Settings>Download Utilities>Click on Sectona Client (For Sectona Launcher)> Sectona Launcher will automatically update the files.
If the issue still persist then follow below steps:
Go to run (Windows+R) > type %temp% > Go to Sectona folder> Delete Sectona.Client.Vault folder
Login to PAM> go to Profile Settings> Download Utilities> Click on Sectona Client> Unzip Sectona.Client.Vault folder> Paste Sectona.Client.Vault folder inside Sectona folder