Installing Sectona Windows Monitoring Component
Sectona Windows Monitoring Component is an optional part of the system which facilitates monitoring of granular access in a privileged session & controlling application usage. The server control component is used to allow or deny the usage of certain applications on Windows Servers.

Before You Begin:
You have valid Login details of Sectona PAM admin user.

You have Local administrator privileges.
Installation Procedure
The setting of Sectona Windows Monitoring component requires
Installing Sectona Windows Monitoring Service
Go to System on the top navigation bar. Navigate to About in the left navigation bar. Go to Components and click on Sectona Vault Server Control. Launch the Sectona Windows Monitoring setup application. Once you run the application, you will be greeted with a Welcome page. Click on Next to continue.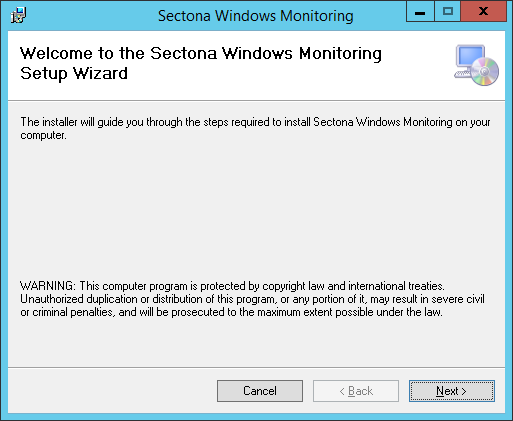 Now select the installation path for the application by clicking on the Browse button. To check the required disk space, click on the Disk Cost button. You can choose to install Sectona Windows Monitoring for yourself or anyone who uses the computer by selecting Just me or Everyone respectively. Click on Next to continue.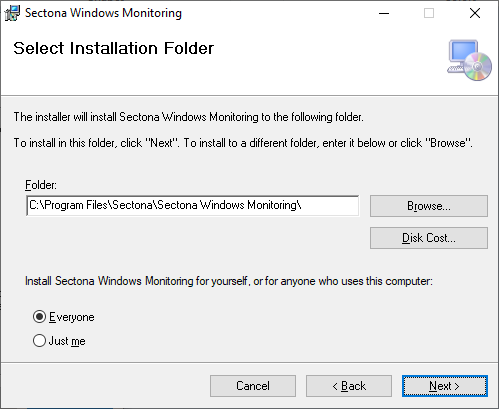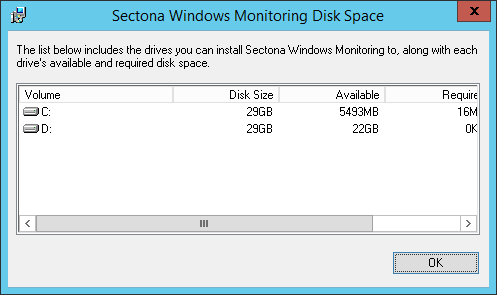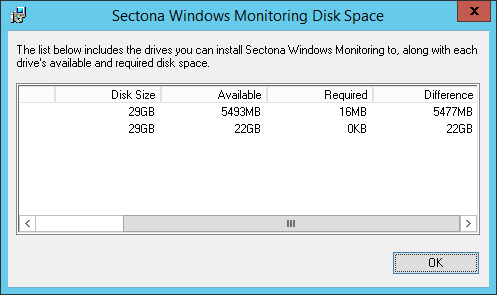 Click on Next to confirm the installation.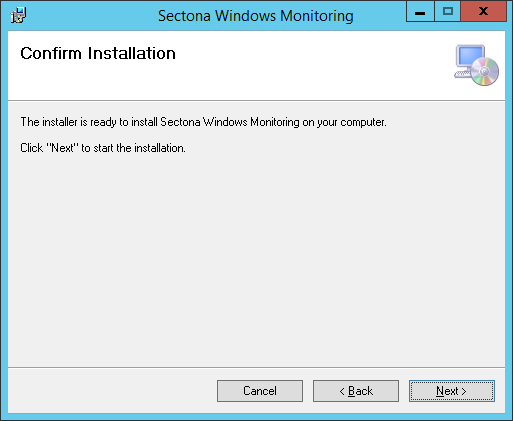 The installation process begins.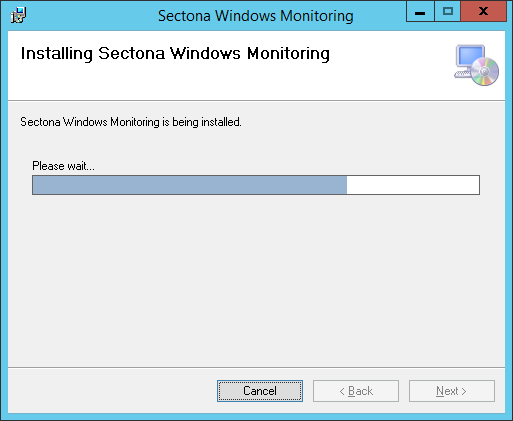 The installation completes. Click on Close to exit.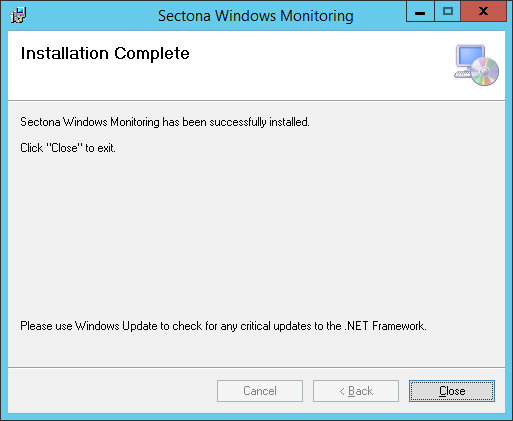 Now, let's manage the Server Privileges in Sectona PAM System configuration.
Windows Monitoring Service Configuration Parameters
| Parameter | Default Value | Description |
| --- | --- | --- |
| VaultServer | https://localhost:443 | It specifies Sectona PAM URL |